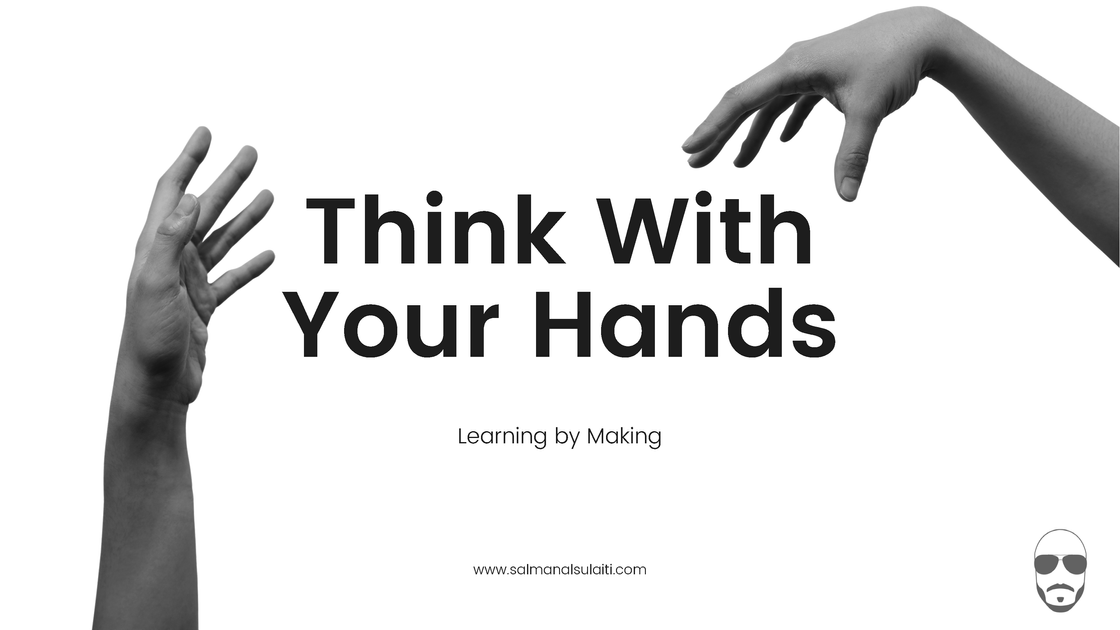 Ever find yourself in a creative rut? Designers block?
What does it mean to think with your hands?
Are your hands actually intelligent?
With an ever-increasing digital and cerebral (intellectual) world we have started to lose touch with the value of the physical. AI, the metaverse, VR, and a bunch of other trends seem to point even further away from physical touch.
❓
When faced with a problem, how do you find a creative solution?
Earlier this year (2022) my team at the MakerSpace (Qatar Scientific Club) teamed up with the team at Qatar National Library (QNL) to put together a program they called "The Solutionists." The goal of this program was to have high school students from around Qatar compete to solve a problem at QNL. They had to draft ideas, present them, prototype them, and put together an MVP (minimum viable product).
At the prototyping stage, we felt that the students were missing the hands-on skill or comfort to proceed, so I held a workshop called "Think With Your Hands; Learn by Making". In 30 minutes we broke the ice and showed the students how to put their hands to work and make something. These same steps are what I used for my own 7 Models Series that I completed as part of my B. Arch Thesis at Cal Poly.
Some Photos of the Workshop: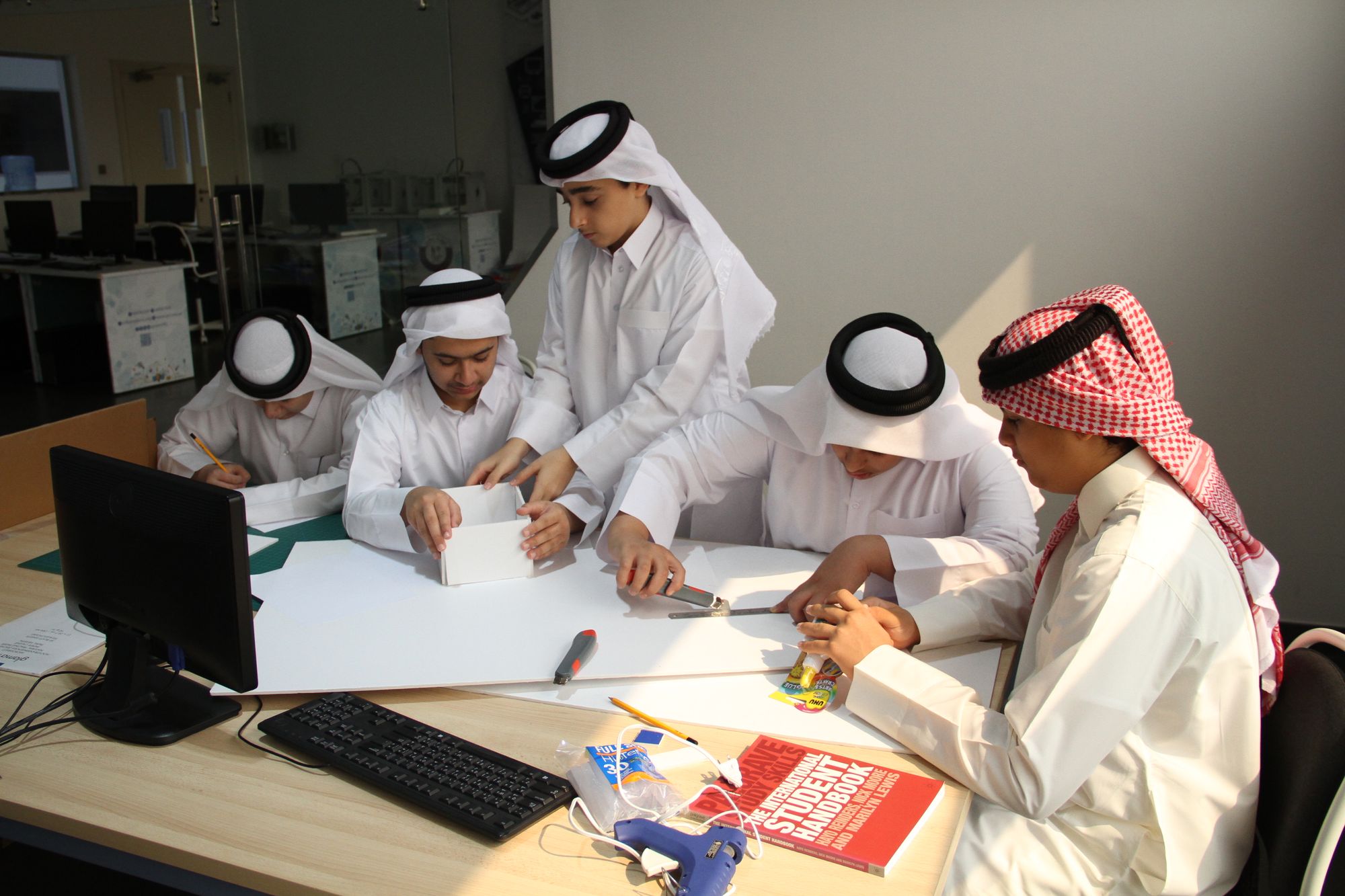 Think With Your Hands
Break the Hand-to-Head Barrier in 3 steps
Open Mind:
The whole point of this exercise is to let your hands do the thinking for you. You will be surprised by what you can make without overthinking. I've broken down this stage into 3 steps so that you can allow yourself to let go and think with your hands.
3 Steps:
1) Make Your Decisions
To avoid overthinking during this exercise you should make all your decisions before you start. This includes what materials you have at hand, and the scale you will work at (you should always work at some scale).
2) Prepare Your Workspace
Again, you want to have your workspace prepped to avoid all cerebral thought. Cutting mats, gloves, paper towels (whatever you need based on your previous decisions).
3) Set a Time Limit
This is the MOST IMPORTANT point. ALWAYS SET A TIME LIMIT. This will force you to just put your hands to work without thinking with your head.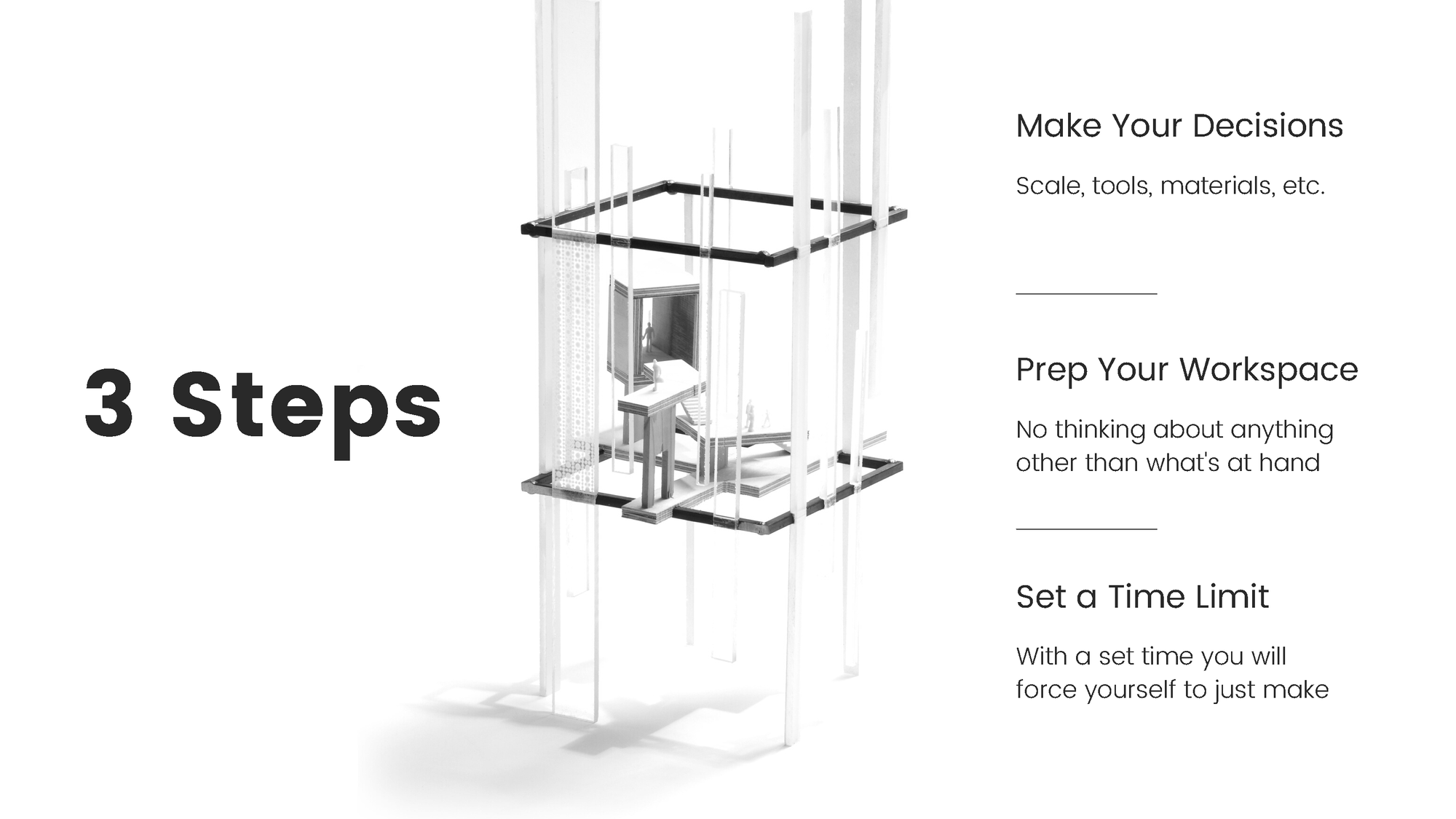 Tools:
The tools you have at hand will help your hands take action. A good way to think about this is Richard Serra's famous Verblist, he compiled a series of what he called "actions to relate to oneself, material, place, and process" (Serra).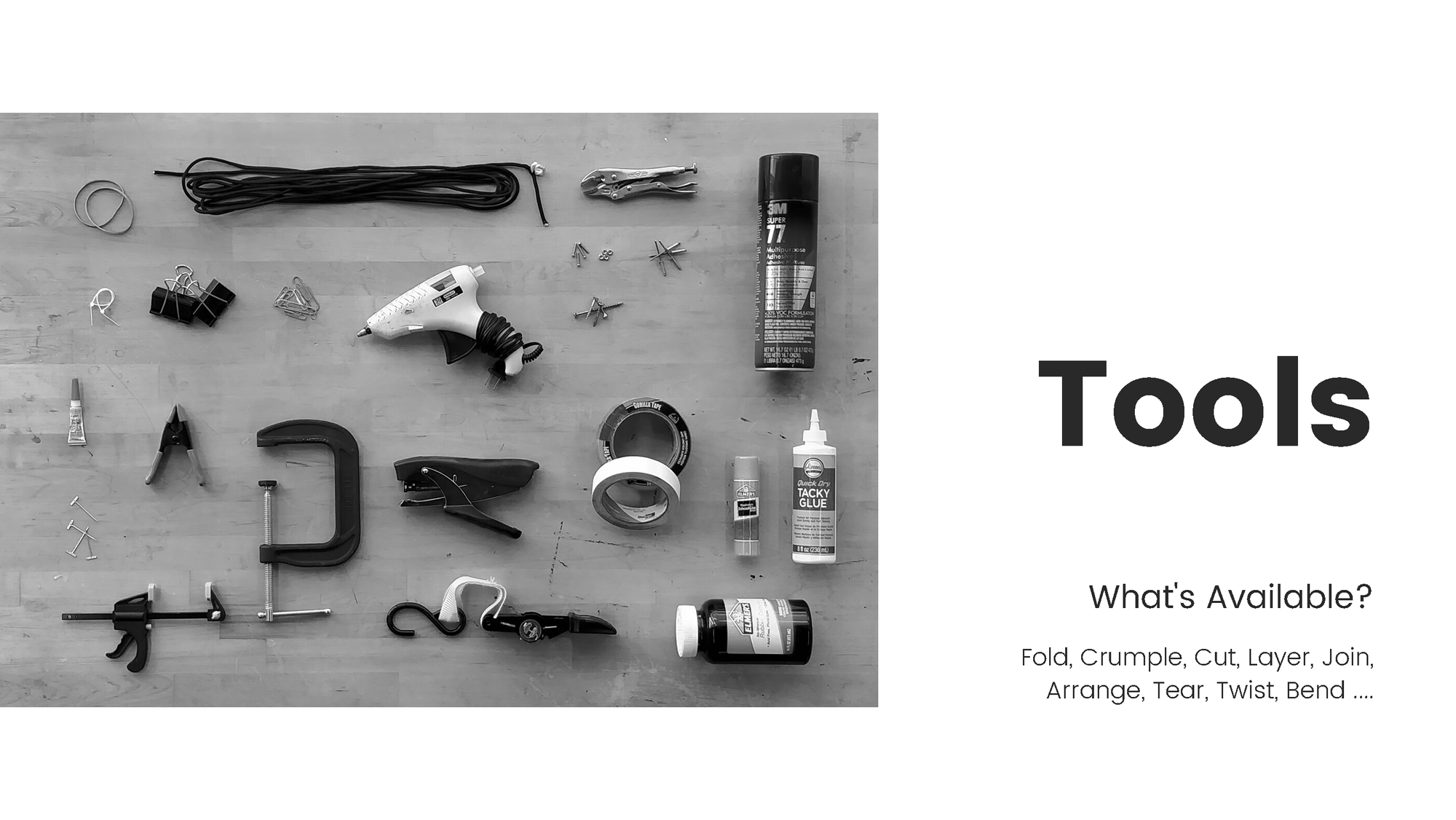 Capture:
After you're done with making whatever you made, capture it. You can come back later and critique it, take some photos and move on. Keep making until you are finished with the exercise, this can last 30 minutes (like our QNL workshop) or a full week (like my 7 Models Series).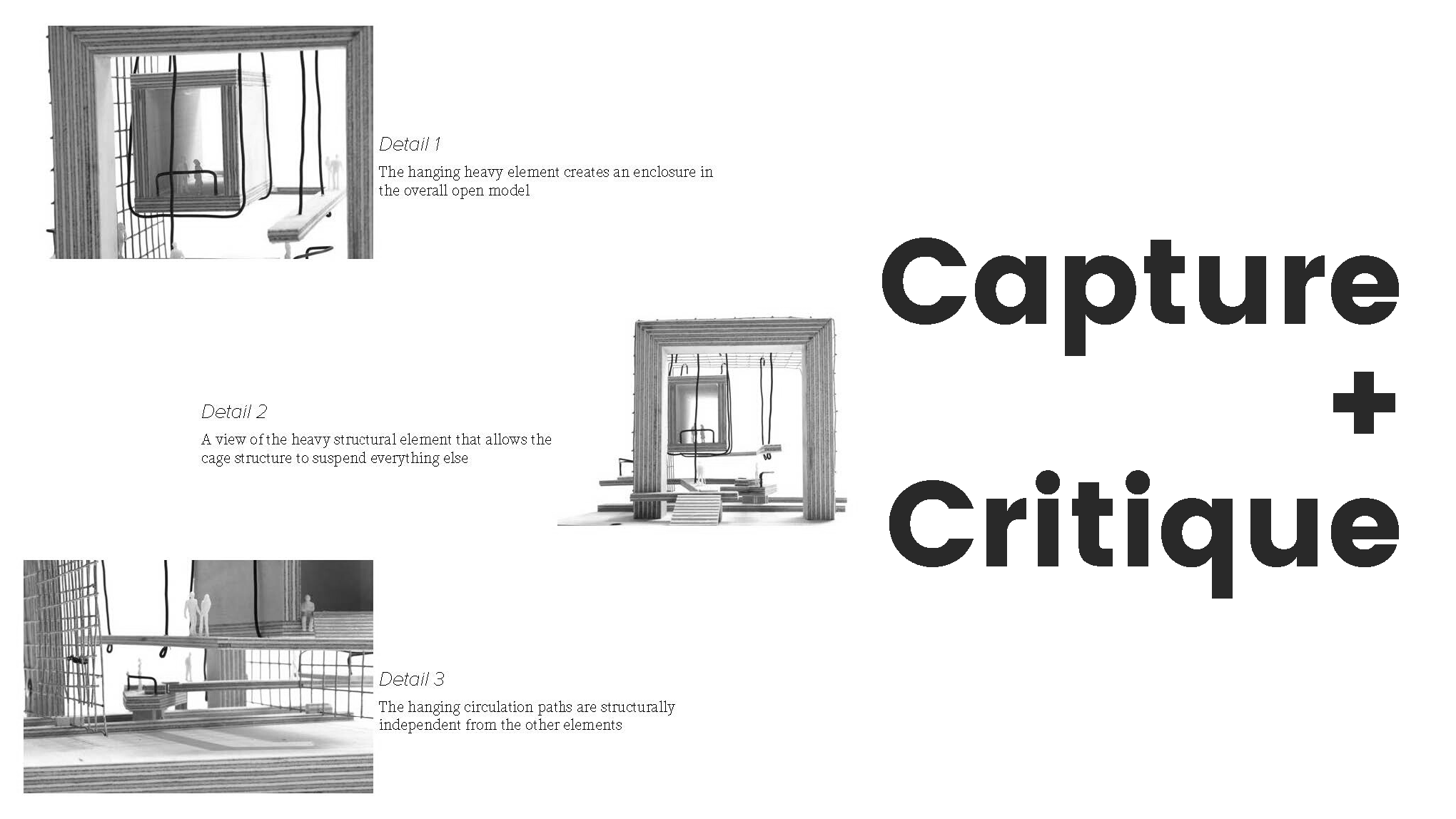 Sources:
Serra R. Richard Serra. verb list. 1967: Moma. The Museum of Modern Art. https://www.moma.org/collection/works/152793.